Orion produces more than 280 specialty carbon black grades using five manufacturing processes and after treatments.
We provide solutions for any coatings application using carbon black. Get in touch with us to discuss your application and your needs. We will find the ideal solution for you, as different applications have individual performance requirements:
Industrial Coatings: Our unique, broad portfolio offers solutions from high jetness to various shades of gray, high-end application to economic solution, as well as solvent-borne, water-borne, powder or radiation-curing coating systems.
Automotive Coatings: To achieve the highest jetness in combination with a blueish undertone in automotive coatings, the proper selection of carbon black combined with a well-formulated coating system is crucial.

COLOUR BLACK FW 200 has been setting the market standard for carbon black primarily for solvent-borne applications.
For water-borne applications, Orion offers innovative products, such as COLOUR BLACK FW 171, which performs well in water-borne and powder coatings.
As a solution for both water- and solvent-borne high jetness coating systems, COLOUR BLACK FW 255 and COLOUR BLACK FW 310 are the most suitable selection.

Decorative Paints: In decorative paints, carbon black is used in tinting applications, mainly for white and light or gray colors as well as for colorful paints used on interiors and exteriors. Tinting applications differ from high jetness applications and require different carbon blacks.
Conductive Coatings: In addition to carbon black's primary function as a coloring substance, it is also used to provide antistatic properties to a variety of goods. Carbon black serves in security-relevant applications, such as oil tanks, or in conductive coatings for composite materials, which are used for airplane elements and prevent damage from lightning strikes.
A pigment preparation consists of a pigment that has already undergone optimal dispersion to ensure the best coloristic properties. For an optimal formulation of the pigment preparation, the most effective combination of additive and carbon black is used, which ensures the best performance in the target application.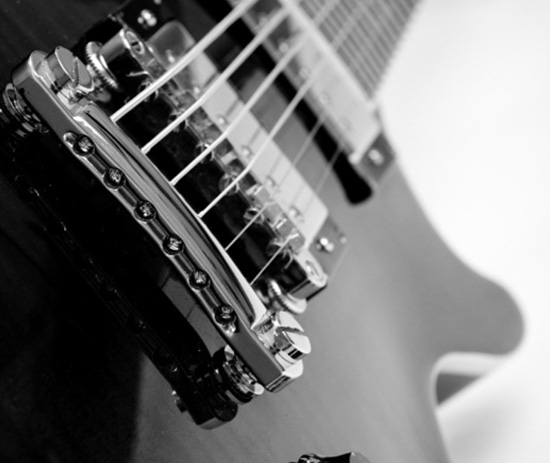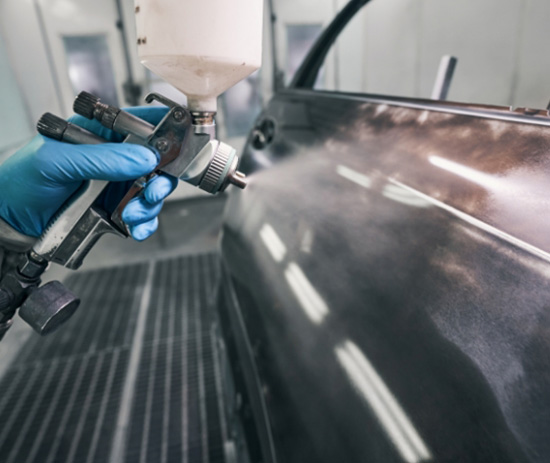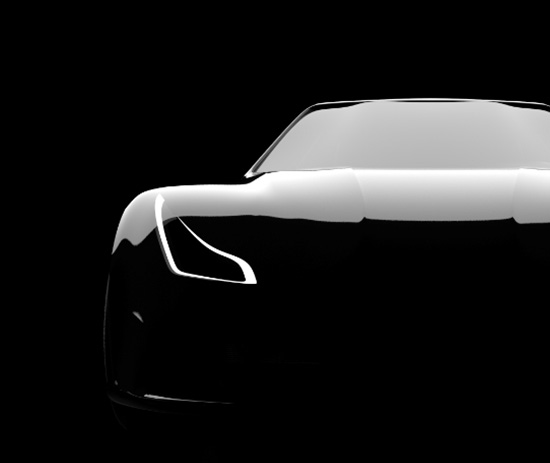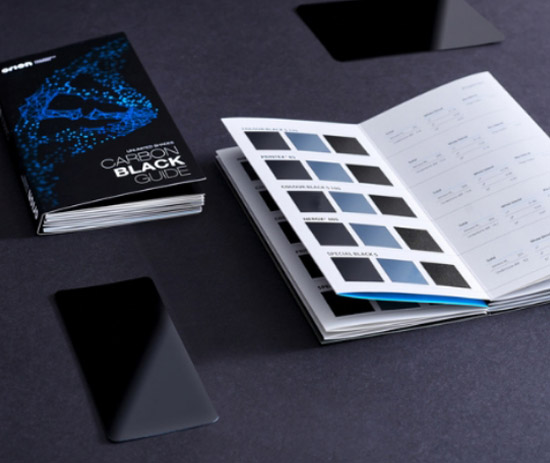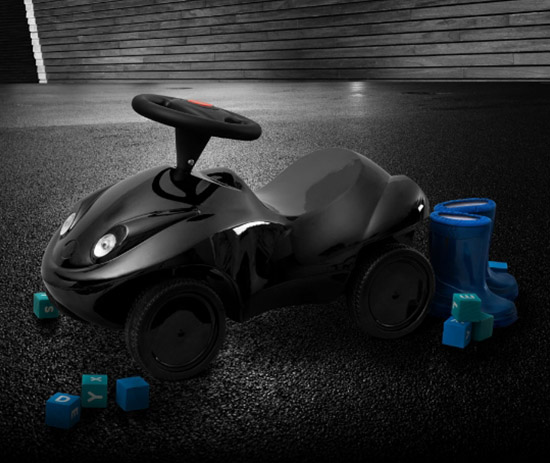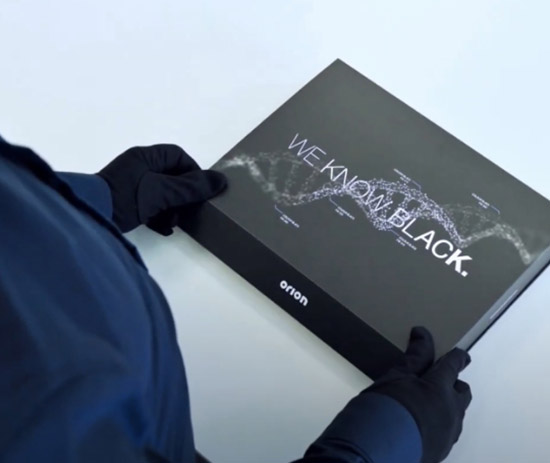 Carbon Black Guide
Orion has developed the Carbon Black Guide — a 32-page zigzag pamphlet with 102 different coating chips with technical information. The chips are derived from the 34 most popular carbon black pigments, each of which is visualized in black tone, gray and metallic.
High Jetness Mini Car
We know black is not just black. With its different shades and undertones, black is as multifaceted as the colors that make up the rainbow. Our carbon black products withstand the stress of everyday life and perform under the hardest conditions.
High Jetness Toolbox
More information about Orion's three different high jetness pigments, COLOUR BLACK FW 171, COLOUR BLACK FW 255 and COLOUR BLACK FW 310, can be found in our High Jetness Toolbox (HJT). With the HJT, you may view color chips in mass tone, white reduction, metallic effect and in a pearl effect application and see the differences (color, flop, brilliance, etc.) of these high jetness carbon black.
Chips to show color variance and diversity of different pigments: Water-borne coating system, Solid (1.5 % carbon black), White Blend (1.0 % carbon black), Alu Blend (1.5 % carbon black) and Blue Pearl (1.5 % carbon black)
How can we help you?
With 15 production sites and four technical centers worldwide, we are always close to our customers. If you would like to contact us, please use the contact form on our site or go to our contact page.