Orion can make carbon black with five different production technologies — the widest variety in the industry. No other company has this capability. This gives Orion a significant competitive advantage because carbon black is a highly engineered material, made to customers' exacting specifications. Different production processes are uniquely able to produce different grades of carbon black that best suit specific products. The variety of technologies enable Orion to offer the broadest portfolio in the specialty market.
The five processes are:
Acetylene black: The latest addition to Orion's production portfolio. The process makes carbon black for batteries, tires, polymers, mechanical rubber goods (MRG), wire and cable. Orion is the only company producing acetylene black in the Western Hemisphere, with a facility in France and another under construction in the U.S.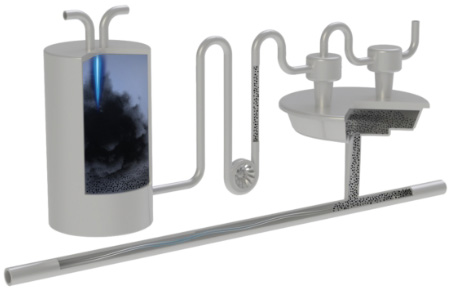 Furnace black: The most common method of making carbon black in large-scale production. Common applications: tires, MRG, polymers, printing inks, coatings, batteries, adhesives and sealants.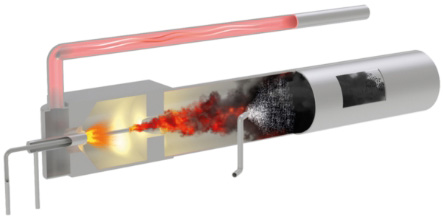 Gas black: Produces a deep, rich black that has special characteristics for coatings and printing ink. Orion is the world's only company with gas black capabilities. The process involves thousands of small flames that create a form of carbon black that disperses extremely well. Common applications: MRG, polymers, printing inks, coatings, batteries, adhesives and sealants.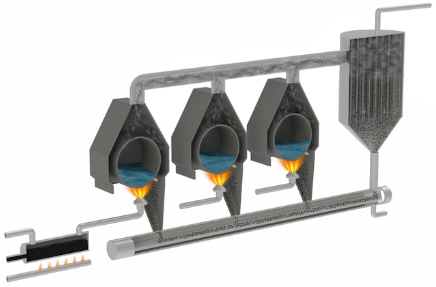 Lamp black: The oldest production process that Orion uses. Common applications: MRG, polymers, coatings and batteries. The material is used as a conductive additive in start-stop batteries, which turn your vehicle on and off at traffic lights so that environmental emissions are reduced.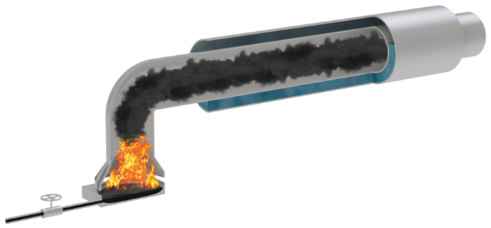 Thermal black: Uses natural gas as a feedstock or raw material, which produces a high-quality, zero-defect material. Common applications: MRG, such as seals for windows and doors on cars.